Every entrepreneur makes this mistake in his life. Believing that their blueprint is everything and the only thing that will help their product to scale in the market. From creating a marketplace to solving customers pain-points, everything looks pretty straight-forward. Later on your journey,you find out that it was neither straight nor forward. After a lot of lessons and costly mistakes, you finally get exhausted and overwhelmed. Here's why WordPress can eliminate a lot of extra work by launching your MVP.
Before we dig into the process let's shed some light on what MVP means! This term was coined first by Frank Robinson and then popularized by Steve Blank and Eric Ries.
What is MVP?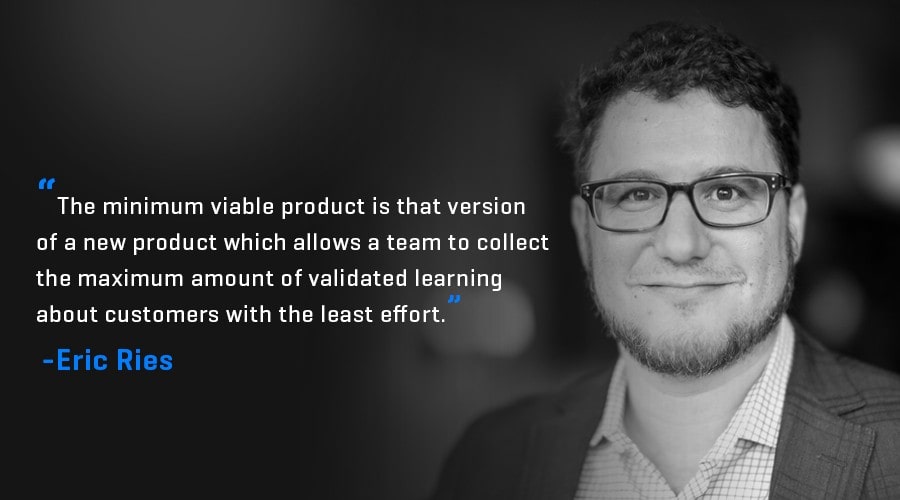 Eric Ries defined an MVP is that version of a new product which allows a team to collect the maximum amount of validated learning about customers with the least effort.
MVP for startups is a modification of the end product that helps entrepreneurs verify your idea with your potential customers effortlessly.
Launching a product based on your intuitions about what the market can be daunting when you consider aspects like time and money.
The MVP method revamps this and ensures that you launch a seamless product to get feedback from consumers at an early stage. To follow their reaction and how much they are willing to purchase a product.
Why Your Business Should Start with MVP?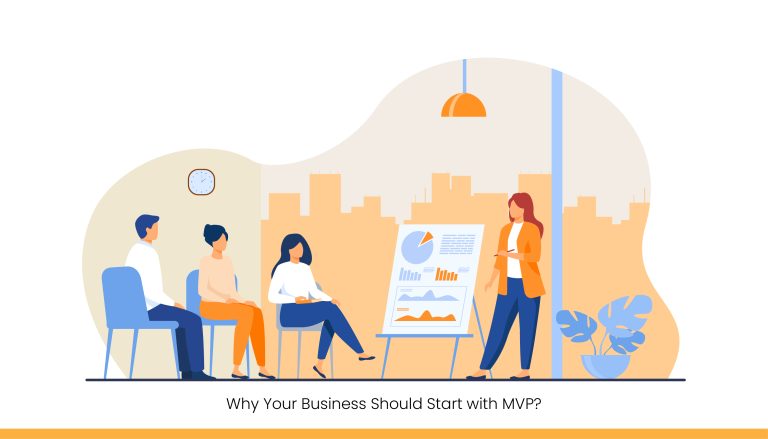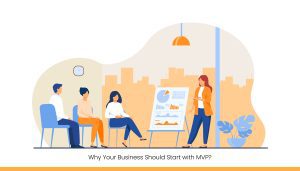 Advantages of releasing the product to the market at the earliest.
Optimization of time and money by detecting uncertainties at comparatively low costs.
Can avoid failures at the sooner stage and the best platform to obtain user feedback and analytical information to improve the result.
You can evaluate the performance of the product, its demand, and how fast it can get sold.
MVP can set realistic improvements in ideas. Also allows you to evaluate your product's functionalities.
More than anything you gain loyalty from your customers.
Benefits of using WordPress for MVP:
Save money while using wordpress for MVP
Cost-effective: You don't need to spend lakhs to launch the first version of your business idea in the form of MVP.
Resilient: WordPress is a tried and tested solution with a myriad of options and plugins to include the features you want in your website.
Fresh concepts: With numerous WordPress themes available to start with, you can easily diversify your website according to your business.
Easy going: WordPress is a powerful tool with thousands of plugins available for use. So, you need not pay for writing the code from scratch for every feature you need on your website.
Multi-skilled: WordPress CMS is suited to create websites for minimum viable product related to any industry. You can create news aggregation sites, online communities, social platforms, directory sites, e-commerce sites, and much else using this CMS.
Zero coding skills required: One of the best things about WordPress is you don't have to hire a website development agency to launch your MVP; you can do it yourself or an agency if you face any obstacle.
Engaging with customers made easy: WordPress-based MVP is one of the simplest ways to gather feedback from your target audience. There are plenty plugins for customer support and chat that you can leverage in your site.
SEO Friendly: WordPress websites are search-engine friendly, which means it will be easier for you to market it to the end consumers through appropriate optimization.
Building WordPress website to launch your MVP: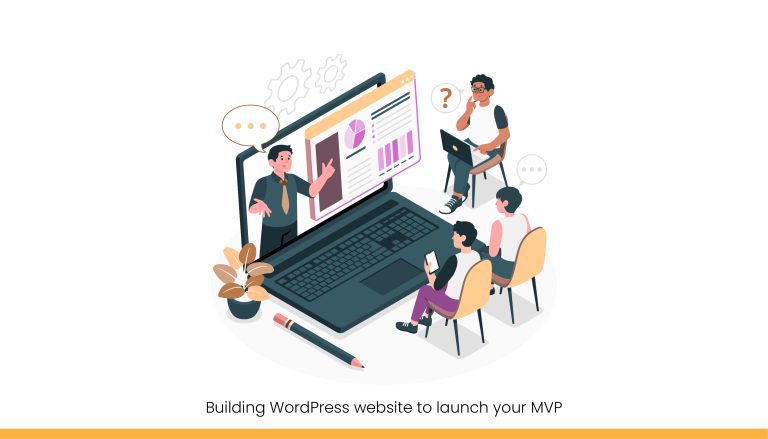 Let's get clarity on how one can build wordpress website to launch an MVP with below steps:
1. Get a Domain and WordPress Hosting
A domain name is the identity of your business on the World Wide Web. It makes you stand out from other competing brands. There are several hosting providers who have very affordable hosting plans for a WordPress site. You choose from our list of recommended WordPress hosting providers. Then you have to install WordPress on your domain.
Few factors while choosing a domain name:
Keep it simple and predictable
Avoid numbers and hyphens
Choose a proper domain extension
Don't overthink, simply use a domain name generator
Keep it short and specific.
2. Themes for MVP
An ideal theme for startups will be the one that doesn't require setup and the startups can use it without any problem. WordPress cuts down the time involved in the stages of theme color selection, page wireframe creation, PSD creation, and a lot of front-end development that only professional coders can execute. That is the power of WordPress themes!
a theme that fits perfectly into your MVP model and can fully function without any extra help from professionals is the key to getting started with WordPress for MVP.
3. WooCommerce for MVP
WooCommerce is a plugin that embeds seamlessly with your WordPress site, transforming your site into a serviceable e-commerce website with just a few clicks.
WooCommerce is developed in such a way that it makes getting started as easy as possible. You will find a simple installation and Setup Wizard to get your e-commerce store up and running.
4. Marketing Your MVP
While marketing your minimum viable product always keep in mind to serve "one customer at a time". For the reason that, with an MVP, we cannot predict what will work out and what will not. You should be able to fix any issue coming at you at the quickest time possible. Multitasking at this stage will only hamper your marketing. So, take small steps, know your product's market value. Once you are stable enough to handle any issues, scale it up a notch.
Don't make the mistake of measuring your MVP's success with the number of customers you have. Instead, gain quality customers, provide your best services, and keep engaging them. Because for an MVP, engagement is the vital factor in determining the viability of the product.
5. Build, Collect Queries, and Track
After you define the scope of work followed by building the product using WordPress, start listening to the customer queries. To illustrate, you can add a review form and ask how the product worked from them or a 'Contact Us' page to allow users to share their inputs and queries.
It is a daunting task to refine every response for your MVP. To give an example if you want to track the number of users visiting your page, how long they stay, what are their actions or the demographics, and so on. To track and come up with conclusions on actions happening on your website, WordPress allows you to integrate with analytics plugins.
6. SEO optimization for your MVP
WordPress makes it easy to optimize your MVP website with plugins like Yoast SEO and help your website get traction. Although it takes time to see results, one cannot ignore optimization in the current market scenario. With the use of WordPress plugins, even if you get the ground SEO work rightly is sufficient.
Conclusion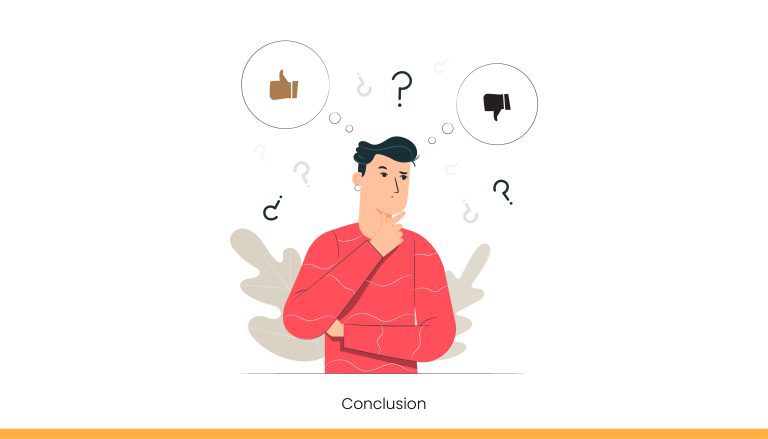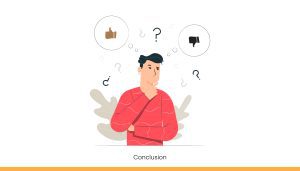 Having a startup idea and building on it using WordPress is exciting to build on a creative line of thought, something that did not exist before. However, it is equally important to test and validate the idea in the form of an MVP.
With a WordPress website to launch your MVP, you can perform product validation, market the products or services online, attract potential customers, gather feedback, and improve your business further. There is just no need to make the beginning complicated when there is a simple way out to get things started for your business.